Historic Church Photographs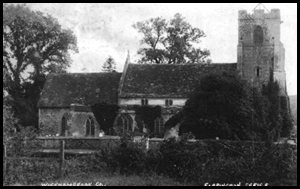 This is the oldest picture in the series probably dating from the late 19th century. Note there is not knapped stone wall in front of the cemetery, merely a post and rail fence. The picture is taken from the North.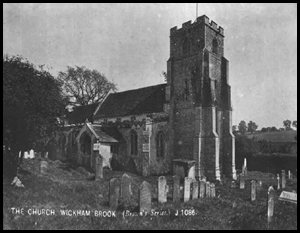 This is a picture of taken at the turn of the 20th century from the North-West. Note that in those days the flag pole was still in evidence. It was removed when it blew down in 1999.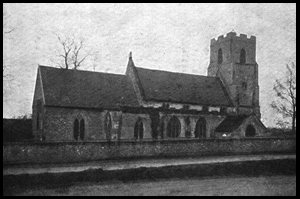 This picture is again probably early 20th century. It is taken from the North-East.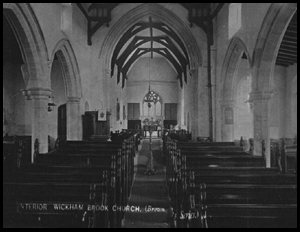 This picture again is probably taken in the early 20th century and shows the interior of the church. It looks remarkably like the present day interior except that the lectern is placed in the central aisle and what appears to be two wooden plaques containing the ten commandments are either side of the high altar. This picture is taken from the West end of the church.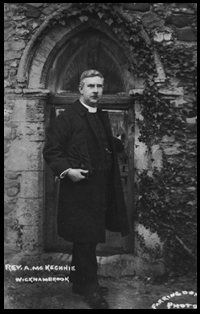 This is a picture of Revd Alexander McKechnie who was vicar of All Saints' between 1886 and 1935.