Services
We are in a phased and controlled return to services. Please check the rotas below for up to date information regarding services. Please also read the Church of England Covid-19 advice. Should you require further information please email contact@bansfieldbenefice.org.uk.
Table I - Upcoming Services 2023

| Month (Click on month for services) | Cycle |
| --- | --- |
| December Services (Advent season, carols and Christmas) | Year B |
Table Ia - Upcoming Services 2024

| Month (Click on month for services) | Cycle |
| --- | --- |
| January Services (Epiphany season, Candlemas) | Year B |
| February Services (Sundays before Lent, Ash Wednesday, Lent 1) | Year B |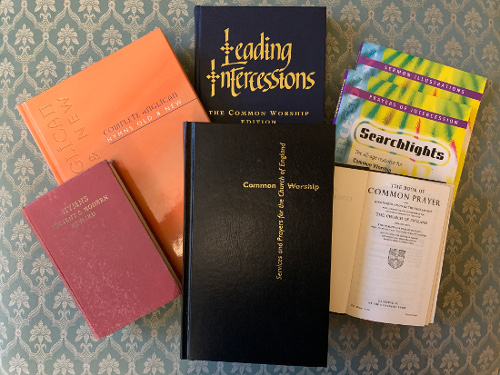 Services
The services use Common Worship (CW) or Book of Common Prayer (BCP) depending on the service type and venue. CW is available in both pdf and rtf format and can be either downloaded or viewed below in Table II.
All the Lectionary readings for the year are available for both CW and BCP. Click on the respective link or in the sidebar navigation.
The readings are split into Years A, B and C which form a three year cycle of readings. These can be found below under the Lectionary section or by clicking Church of England Lectionary page.
The liturgical colours represent different events and festivals throughout the Christian calendar.