Good Friday Services
Please see the Service Rota for details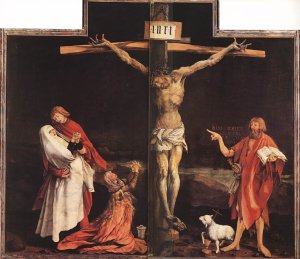 Good Friday
Good Friday is the Friday before Easter. It commemorates the execution of Jesus by crucifixion.
On Good Friday at 10.00am in the URC car park we will be joining up with members of Churches Together, which includes the Wickhambrook URC and Methodist churches, Kirtling RC church and churches of the Bansfield Benefice. We will then process up Cemetery Road to the Methodist church for a service.
In the afternoon there is a service of Holy Communion with reserved sacrament from Maundy Thursday. During this service will be the Liturgy of the Lord's Passion, Readings and Veneration of the Cross.
The Good Friday Liturgy is marked by traditions that go back to the Ancient Church. The Passion of St. John is recited with great solemnity. The Solemn Prayers are chanted according to the ancient formula of biddings followed by Collects. A Cross is brought into view of the people so that they may come forward to offer their devotions. And lastly, Communion is given, (not celebrated in the usual way) from the consecrated bread that was saved from the previous night). This is not a day of sadness, for we leave the church uplifted by the powerful sign of the cross and our unity in Christ who was victorious over death.
Good Friday Walk of Witness