Shrove tuesday Services
Please see the Service Rota for details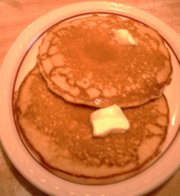 Shrove Tuesday
Shrove Tuesday is the Tuesday before Ash Wednesday which is the first day of Lent. It's a day of penitence, to clean the soul, and a day of celebration as the last chance to feast before Lent begins.
Shrove Tuesday gets its name from the ritual of shriving that Christians used to undergo in the past. In shriving, a person confesses their sins and receives absolution for them.
When a person receives absolution for their sins, they are forgiven for them and released from the guilt and pain that they have caused them.