The History Of All Saints' Wickhambrook
All saints' church Wickhambrook is a Grade I listed building and for over 1000 years people have been worshipping God here. It is hoped you enjoy your visit to this section of the website.
Tithe Map detail Showing The Church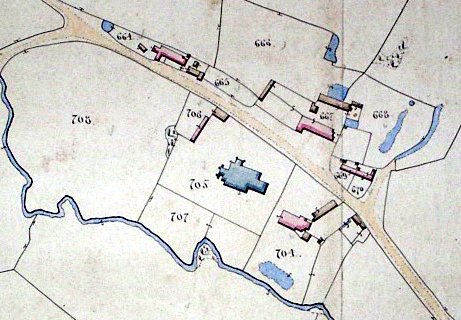 Legend: Field 703 - Glebe field; Field 704 - Old Vicarage; Field 705 - All Saints' Churchyard; Field 706 - Almshouses; Field 707 - Old Vicarage Field; Field 665 - Church car park.
Plan of the church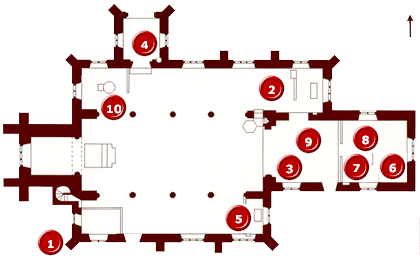 Plan of the church
Another detailed plan of the church can be found at Church Plans On-Line
The overall dimensions of the church are as follows, 36.4 metres (117 feet) long by 21.9 metres (71 feet) wide. Click on a numbered counter to discover more about that part of the church.
Enjoy your virtual visit to the church and please do come and visit for real. Directions are given in the "conclusions" section. A full listing of services are available on the service rota page.
Virtual visits
This is the first of a series of videos of the church. Why not visit our YouTube channel - bansfieldbenefice to see further videos